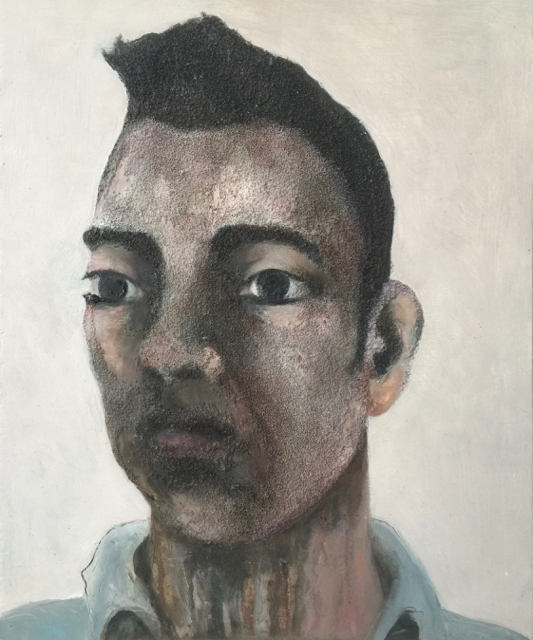 Remembered : a Self Portrait, Laura Hudson 2017
granite, pigment and oil on wood panel [20x24cm].
Painted from memory, first with granite and then pigment, the portrait embodies the picture I have of myself. The image found inside the head when called to express its external image; mixes deep seated notions of self with those projected onto us by others.
Selected for the The Ruth Borchard Prize Exhibition 2017